Ranch Rodeo at Joe Linch Arena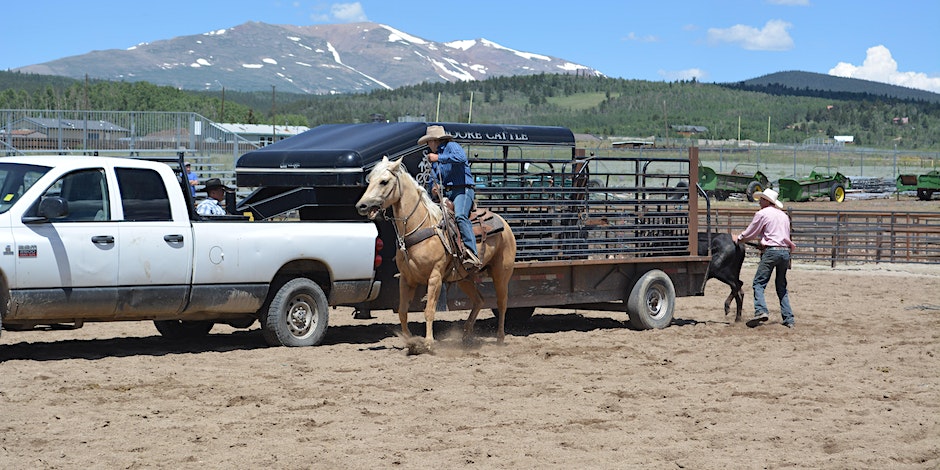 Join our local full-time ranch hands who compete in annual ranch rodeos for fun and for bragging rights in our community.
Events will include: doctoring sick cattle, gathering strays, sorting and penning cattle, branding calves, and milking a wild cow (a real crowd pleaser). Occasionally, riding a bronc or other ranch jobs might be included. Each Ranch Rodeo is a little different from the previous one.