Saturday July 15th 2023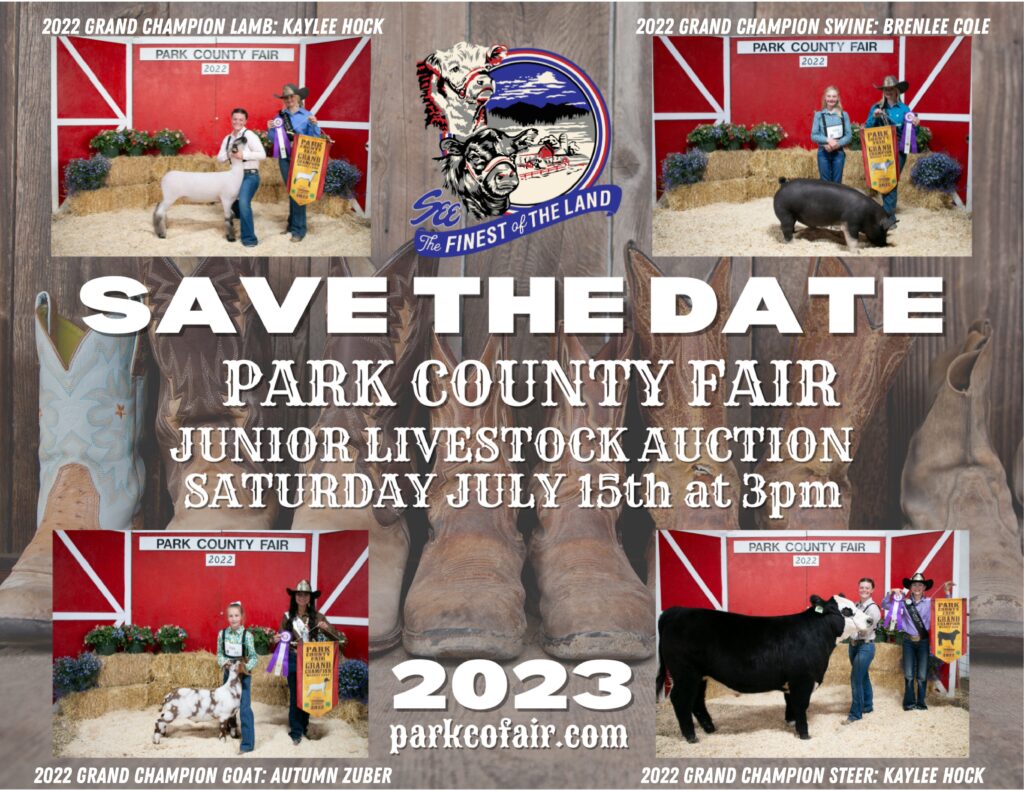 The money generated during the auction is returned to the members to help offset their expenses. Any profits realized are used to fund next year's livestock projects or to help members attend college!
Our Junior Livestock Auction will start at 3:00pm on Saturday with a FREE "Buyers Dinner" starting right after the Junior Auction (approximately 5:00pm).
If you are interested, feel free to complete the pre-registration form. Please consider coming and joining us to purchase 4-H raised meat and support our children!
---
Why Buy from the Junior Livestock Auction?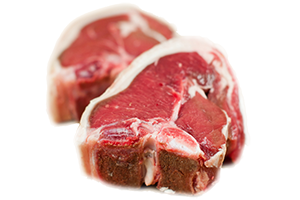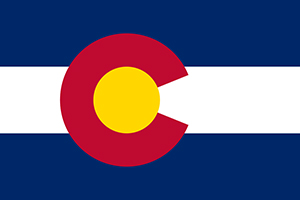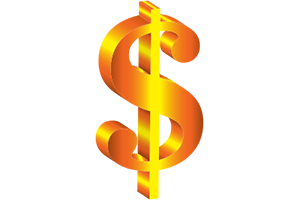 Wholesome Meat
The 4-H market livestock programs re­quire all participants to adhere to wholesome meat practices. Each member is trained to raise their animals using principles that ensure the healthiest product available.
No hormones or steroids allowed
Antibiotic and other medication withdrawal periods are strictly enforced
All livestock feed utilizes quality grain and hay
Community Support
When purchasing a 4-H animal you are supporting the 4-H programs of Park County and the State of Colorado. Youth who participate in 4-H livestock projects learn valuable skills such as personal responsibility, and decision making and have a better understanding of livestock production and management practices. 4-H members also get involved in their community through service projects. Many 4-H members save their earnings for education. By purchasing a 4-H animal you may be helping to put a young person through college!
A Good Deal
When you purchase a 4-H meat animal you are getting meat at better than grocery store prices. Since you are purchasing all cuts of meat at once, the average price reflects the price of all cuts including steaks and roasts. This is a great deal! Purchasing a year's supply of meat at one time may be a considerable financial commitment but the savings will more than make up for that initial cost.
Cut sheets are available here. These can be filled out prior to the auction and emailed to parkcolivestock@gmail.com to help streamline the buying process
Beef Cut Sheet
Pork Cut Sheet
Lamb & Goat Cut Sheet
Average Auction Prices
Animal
Average Sale
Average Weight
Average Cost at Fair
Average Estimate Cost
(curing extra)
Total Cost
Beef
$4.81/lb
1200 lbs
$5148.00
$1,100
$6248
Lamb
$7.58/lb
125 lbs
$850.00
$125
$975
Swine
$7.44/lb
240 lbs
$1435.00
$205
$1639
Goat
$7.25/lb
65 lbs
$487.50
$125
$612.50
** Sale and weight averages based on 2011-2020 Auctions / Processing costs based on prices provided to the Livestock Committee by processing plant / Cost and weight are estimates only, these numbers vary per animal.
Average Meat Processing
| | | |
| --- | --- | --- |
| Processed Beef | Processed Lamb/Goat | Processed Pork |
| 27% Chuck | 28% Leg | 26% Ham |
| 20% Hamburger | 24% Shoulder | 23% Loin |
| 17% Steaks | 20% Misc | 23% Bacon |
| 22% Round | 16% Loin | 10% Butt |
| 9% Stew Meat | 12% Rib | 9% Shoulder |
| 9% Rib | | 6% Spare Ribs |
| 8% Rump | | 4% Hock |
Percentages are estimates only. These numbers vary per animal and processor.
---
The Simple Steps to Purchase Great 4-H Meat
Decide what you can afford (See the table below for average costs). If you cannot afford, or cannot use, an entire animal, go in with one or more partners. Beef can be divided four ways, Lamb and Pork two ways. If you cannot find a partner, come to the auction and the Livestock Committee will match you up with other buyers, or contact Bea Everest at 303-907-6126 prior to July 17th.
Come to the Auction or designate a bidder. Bidding is done by the pound of animal weight.
Fill out a cut sheet for each animal purchased (specify size of steaks and roasts, types of sausage, curing, etc.) This can be filled out at Fair or online, but must be done before the end of July 17th. They are available above if you want to fill them out before the sale.
Pay the Park County 4-H Livestock Committee for the animal.
Animals are shipped to the packing plant by the Livestock Committee after the auction.
Wait 2-3 weeks.
Pick up your meat at the appropriate processing plant or arrange with the livestock committee for pick up (pay for processing at this time).
---
Join us Saturday, July 15th for the Park County Fair Junior Livestock Auction!