Complete rules for open class and open livestock can be found in the Park County Fair Book.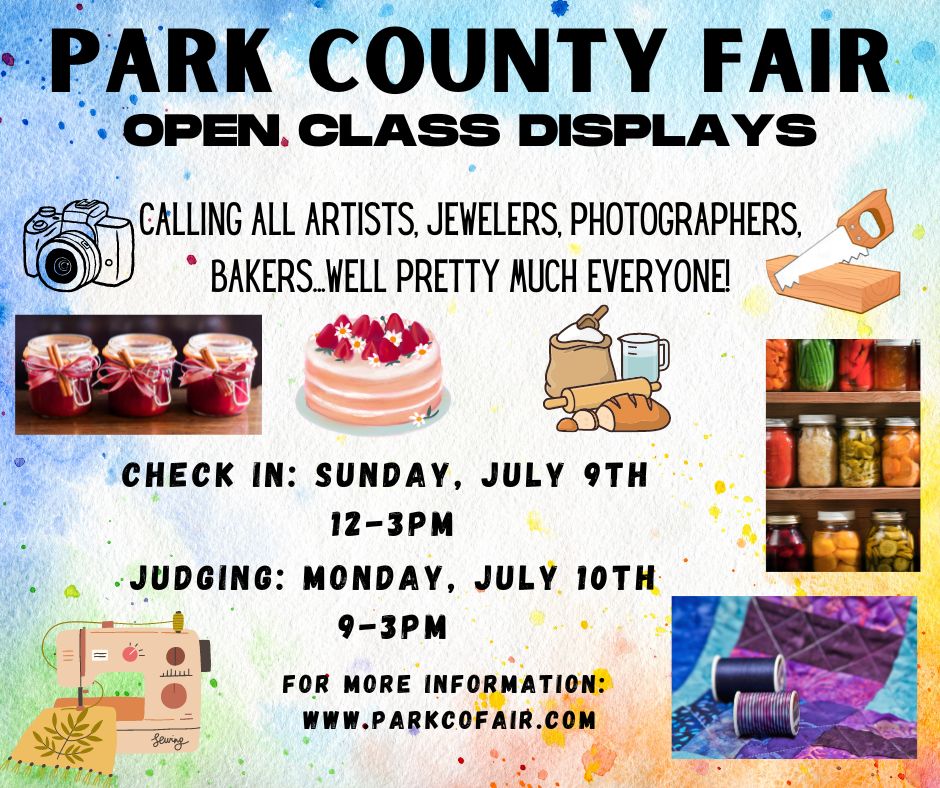 Open Class
Open Class exhibit items include:
Foods, sewing, artwork, crafts, photography, jewelry, woodworking, and more!
Open Exhibit entries must be delivered on Sunday, July 9th
12:00pm – 3:00pm
Fairgrounds Exhibit Hall
Open Livestock
Open Livestock includes cattle, yak, rabbits, poultry, and more!
Open Livestock Show
Thursday, July 13th @ 4:30 to 6:00
Fairgrounds Barn
Online entries can be made by clicking the online open livestock button below.